OPINION
Cricket World Cup 2007 Preview: Sri Lanka
[This is the third in a series of collaborative articles assessing the merits and demerits of the teams competing for cricket's World Cup in March/April in the West Indies.]
Sri Lanka: How loud will the Lions roar?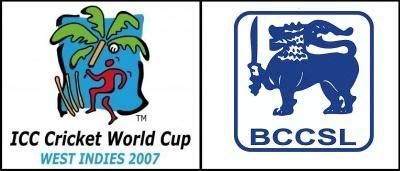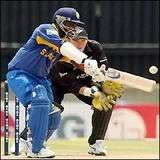 So much in cricket is down to perception, and for whatever reason, Sri Lanka have always been one of those sides, that people aren't always prepared to take that seriously. The 1996 World Cup Champions are often seen as a side that rely too much on its star players, and is hence only capable of performing consistently on home soil. But in the past year, under the able guidance of skipper Mahela Jayewardene and coach Tom Moody, Sri Lanka have recorded some of their most noteworthy away performances. Since losing 1-6 to India in 2005, they have whitewashed England 5-0, drawn in New Zealand and India, with an overall record of 24 wins out of 41 games since then. While this does not make one get out of their seats and stand up, it is nevertheless indicative of how much an improved side Sri Lanka are nowadays. People like Jayawardene and Sangakkara have been consistent performers for a while now, but the recent return to form of Jayasuriya and the discovery of young players like Chamara Silva, has given their team an added dimension. In Vaas and Murali, they will always have the services of two of the best one-day bowlers the game has ever seen; add the possibility that their young players could stand up and deliver when it mattered, and you could just have a side that might cause a few upset victories against the big guns.
Prediction: Surprise semi-finalists
Of the various teams announced so far, the Sri Lankan squad looks the strongest. They have been playing well of late and barring the odd hiccup of a poor start when bowling, they do look like they have what it takes.
Interestingly, like with the other teams, Sri Lanka also has some stalwarts who will be playing their last World Cup. Sanath Jayasuriya, Muttiah Muralitharan and Chaminda Vaas may all be making their last World Cup appearance.
The worrying thing for Sri Lanka would be the lack of form of some of their top order as shown in India in the two completed ODIs. Sure, two is a small sample, but given that this is the only competitive international cricket they will play before the World Cup, it's the only sample available. It should also be noted that it India and Sri Lanka would face off against each other in the group stages. So any weakness displayed now could be exploited.
Sri Lanka has not had a good World Cups since 1996 and being away from the sub-continent may be a factor. Although they made it to the semi-finals last time around, they did not look good enough to go all the way. Just today (February 15), Wasim Akram was quoted as saying that a sub-continental team would win the World Cup. From that point of view, Sri Lanka look the best prepared. But I doubt it.
The wickets and conditions may suit Sri Lanka, but they have not played too many ODIs in the West Indies - just five, to be precise. And although they have won three of these, it's tough to predict how they will play in a neutral venue. Winners? Looks tough.
Prediction: Losing semi-finalists
Sri Lankans have been doing rather well in both forms of the game since they drew the away Test series against England last summer. The islanders have a bagful of quick batsmen and slow bowlers that revel on placid tracks. In fact, Sri Lanka fields the very best of them all - Muttiah Muralitharan, making them a formidable one day side for the World Cup.
Of late their batting looks more steely and less dependent on individual brilliance than ever before. Sangakkara, the batsman, keeps growing like Jack's beanstalk; he is the one all-surface batsman they needed for the odd rainy day. And they are the second best outfielding side in world cricket today, only behind South Africa and as good as the Australians. Having shed the habit of leaving back self-belief at their own shores, the Sri Lankan mix of youth and age should do very well over a lengthy stay at 'home away from home'.

Predictions: Semi-finalists
Although past winners of the World Cup and having a well-knit side, I don't see them going very far. Of course if Jayasuriya or Murali can pull some magic, who knows? They appeared to be a well-knit side who were getting into their groove, but that was before they came to India. They were in complete disarray in the last game and we shall have to wait and see if they can get back out of it. Jayawardene and Sangakkara will have to perform really well with the bat, throughout the tournament and that is a tough ask for anyone - being asked to shoulder the weight of the batting for the team. Attapattu is another consistent performer and so is Arnold - but I have doubts if the entire combination provides enough firepower to do well in the West Indies.
Their biggest problem is the quality of bowling - they're not very consistent and to win the WC, they will have to tame the batting firepower of the world's best teams. It is good news that Vaas and Muralitharan are back for the World Cup. They should be able to spice up the bowling attack a bit, but I doubt if it will be enough.
Prediction : Sri Lanka may not even qualify for the Semis.
----------------------------------------------------------------
Check out the rest:
India
Pakistan
West Indies
South Africa
New Zealand
England
Zimbabwe
Bangladesh, Kenya
Canada, Scotland, Ireland, Bermuda, Netherlands
Keep reading for comments on this article and add some feedback of your own!
Cricket World Cup 2007 Preview: Sri Lanka
Article
» Published on February 16, 2007
» Type: Opinion
» Filed under:
Author: Huzaifa
RSS:
Subscribe to RSS 2.0 feeds for: