OPINION
A Nightmare in Public Transport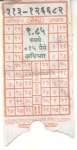 I had to attend my Grandma's birthday party last evening and since my bike was giving problems I decided to use public transport to get back home from work.
I left my workplace a little after 3.30pm and hitched a ride with a colleague heading towards Thane. His plans changed and I had to get off at Rabale and find a bus or auto heading towards Airoli.
For those who aren't aware, the transport in Navi Mumbai SUCKS!
After a good deal of waiting a 513 arrived and I jumped in as it heads towards Mulund.
Instead of getting off at Airoli, which I am familiar with, I went upto Mulund (E). My first mistake.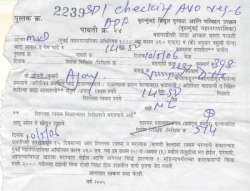 I climbed over the correct bridge at Mulund to get to the West and started off in the wrong direction. I asked a traffic cop who pointed me towards the bus stops. I reached there, searched and asked and found the correct stop.
I got into a 398 and asked the conductor for Chakala and he told me it goes only to Marol and asked me to get off. Second mistake!
I got off at the next stop only to be caught by the ticket collector (TC). Argued a great deal with the TC in Hindi. But I was getting late and will admit that for the TC, I was in the wrong. I finally paid off the small fine.
For those who don't understand Marathi, it says that I had to pay a fine for travelling ticketless.
I still maintain that the conductor is largely to blame. And I am pissed off not being clear before boarding the bus and also for getting off, because incidently the 398 did go to where I wanted to!
I got the TC to tell me the correct bus no. and bus-stop and I finally found the right one. It was already past 5.30pm.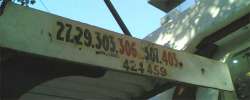 The bus journey took me more than an hour and I reached home a little before seven.
Got ready in a hurry and left for the party, strongly vowing to not travel by public transport again, unless I have no option!

Keep reading for comments on this article and add some feedback of your own!
A Nightmare in Public Transport
Article
» Published on May 15, 2006
» Type: Opinion
» Filed under:
Author: Ajay
RSS:
Subscribe to RSS 2.0 feeds for: