NEWS
Photo Essay: A Village War Memorial In Norfolk, England
Last year when I went to Norfolk, we whizzed past a war memorial on the side of the A11.
Can you see the pillar kind of structure in the background? Here's another shot of the same structure.
I took two photographs back then but never got a chance to explore the memorial as we were running short of time last year. This year, I finally managed to get a chance to stop for a few minutes and explore this massive monument.
The reason I found it very interesting is that it is very tall, at least 100-120 feet in height, with an imposing base and it stands alone in the middle of nowhere. Nothing. You have farmland, then this giant monument and then woods. A very abrupt change.
Anyway, I parked and got out, totally ignoring a chorus of disapproving cries about Baba and his bloody photo obsessions and his hobby for sniffing around mouldy old buildings.
The proper name of this monument is ELVEDEN Column and was made to commemorate 48 men from the three parishes who gave their lives in World War I.
The plaque says:
Here where the parishes of Elveden, Briswell and Icklingham meet, the inhabitants have erected this monument to the glorius memory of the men of these villages who gave their lives for FREEDOM and HONOUR in the GREAT WAR 1914-1919.
Later on, they then added the names of the soldiers who died in the second world war as well. See the plaque at the bottom?
Each side seems to have the names of the parish and their soldiers.
The door at the back, yes, that is a door, can be used to climb up inside the tower. However, it is now locked. Can you also see the lightning conductor running down? It's a beautiful building, apparently designed by
Clyde Young
, took two years to build and was inaugurated on 21st November 1921.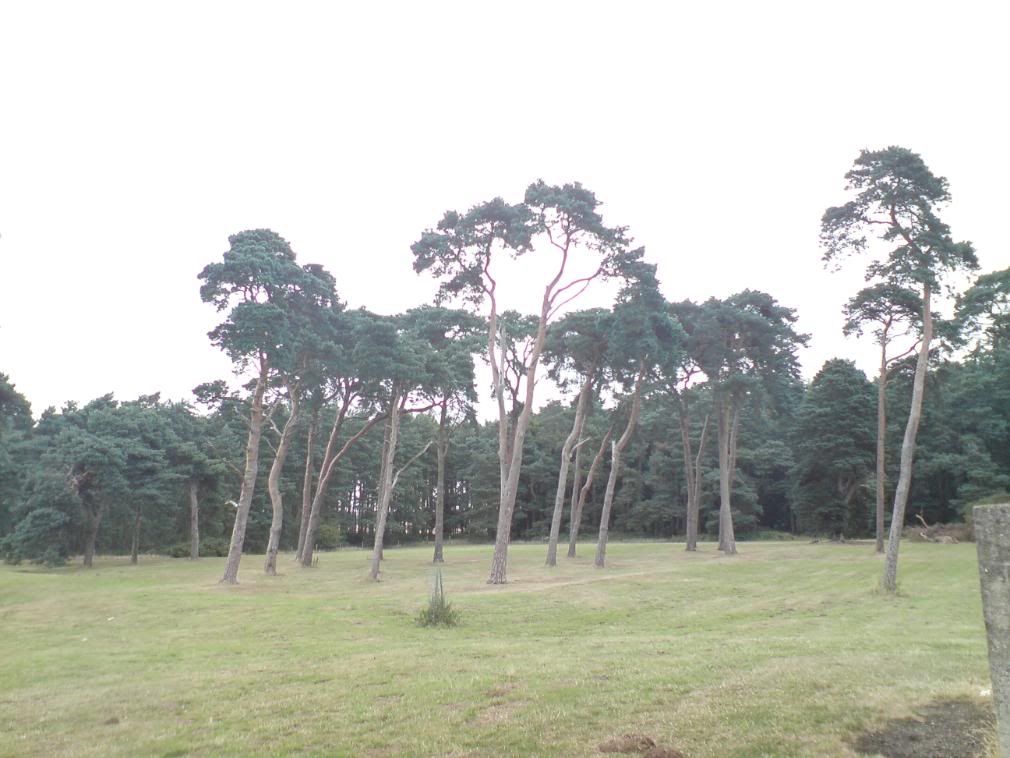 The trees to the north are strangely leaning over themselves, perhaps the wind causes this? It's very peaceful countryside. If I was to build a war memorial, to let rest the memories of that violent conflict, then this would be a good place, the A11, also known as the highway from hell.


Here's a tidbit for you, this village of Elveden is the first place where soldiers trained in the history of battle tank warfare, prior to going into live battle in WW1.
And here's another tidbit for you,
Maharaja Duleep Singh
, the last Maharaja of Lahore and Punjab lived and is buried here in this village. He is the chap who was the last desi owner of the
Koh-i-noor
.
(A high-resolution full slide show can be seen
here
.)
Keep reading for comments on this article and add some feedback of your own!
Photo Essay: A Village War Memorial In Norfolk, England
Article
» Published on August 14, 2008
» Type: News
» Filed under:
Author: Dr Bhaskar Dasgupta
RSS:
Subscribe to RSS 2.0 feeds for: